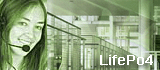 Founded in 1999, Electric Vehicle Power System Technology Co., Ltd(EVPST) is a unique company specializing in Li-ion battery (LiFePo4 battery)research, development, manufacture and marketing. Covering an area of 50,000 square meters,EVPST devoted to be one of the best Lithium-ion battery manufacturer, an industry and trading integrated company with the large capital investment and most-advance technology in China.

EVPST attaches great importance to scientific innovation, has succeeded in possessing 12 invention & utility patents and applying for another 10 more scientific patents. The more than 100 types of lithium ion battery cores covering four series of Cylindrical LiFePo4, Prismatic LiFePo4, Polymer LiFePo4, and High Capacity and high rate LiFePo4 battery have been successfully put into market. They have been now widely used in the fields of EV(Electrical Vehicle), Electrical bike,Hybrid Electrical Vehice (HEV), Electric(Hybrid) Marine Propulsion system and UPS.It becomes the top company in its field for the battery's high power, nice safety guarantee, reasonable price and quality after sale service.

EVPST is gaining more and more profit thanks to innovative management strategy, leading technologies and outstanding quality and services, EVPST has achieved remarkable success in the field.