Founded in 1998, Electric Vehicle Power System Technology Co.,Ltd(EVPST) is a unique company specializing in Lithium ion(LiFePo4) battery research, development,manufacture and marketing. Covering an area of 40,000 square meters, EVPST is one of the best Lithium ion(LiFePo4)battery manufacture companies with the abundant capital investment and most-advance technology in China.
EVPST attaches great importance to scientific innovation,environment friendly & Quality, has succeeded in possessing 12 invention & utility patents and applying for another 10 more scientific patents. The more than 50 specifications of LiFePo4 battery cores Three series ,which includ Prismatic LiFePo4 battery,Polymer LiFePo4 battery,Cylindrical LiFePo4 battery.They having been successfully put into market and having been now widely using in the fields of EV(Electrical Vehicle), Electrical bike,Hybrid Electrical Vehicle (HEV),Solar&Wind energy storage system and Hybrid Marine propulsion system and UPS etc..EVPST is gaining more and more sound reputation,social and economic benefit thanks to innovative management strategy, leading LiFePo4 technologies;excellent performance,outstanding quality and services,and resonable price.At the same time, we spare no efforts to be better.
Through more than 8 years of hard work, EVPST has successfully expanded its penetration into the international markets including Europe and America,South east Asia, etc., An international marketing network, which centers in Guangzhou, China, has already been formed. The core-competence has been greatly increased due to its excellent industrial layout and the outstanding management. The perfect combination of the business model and scientific innovation has helped EVPST to gain more market shares in the world and become a true leader in the field.
The integration of the resources and the innovation system makes EVPST a competitive player in the field. The combination of the great experience in mass production and excellence in quality and customer service help to evolve EVPST to become the market leader. EVPST has adopted modern technology for mass production, which brought high-quality products to the market. With the daily capability of about 120 KWH, EVPST has been recognized as one of the leading LiFePo4 battery companies in China.
The rapid growth of EVPST was benefit from heavy investment on modern technology. As the production scale increased and the financial strength of the enterprise improved, EVPST imported advanced mixer, automatic slitting machine as well as automatic winders from world famous equipment manufacturers. At the mean time, a series of specific tolling system were developed in the house to ensure the product quality. The combination of advanced equipments and our own tooling system integrated to a unique and effective production process which produced excellent quality cells with low cost and constantly adding value to our customers.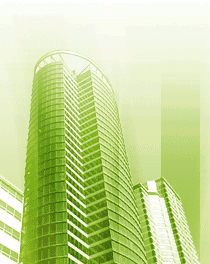 Laboratories equipped with advanced instrument have laid a solid foundation for the R&D and pushed forward the development of the enterprise through the technology innovations. The extensive collaboration between the top universities and institution and EVPST 's team helps to develop cutting edge technology in portable energy field.
Focusing on the international market trend, our innovative research team is exploring the frontier of Li-ion (LiFePo4) battery technology and is dedicated to develop excellent products to serve the best interests of our clients. Under the leadership of our group, our strong R&D team mainly focuses on environment friendly,new products and new applications. The current technology developed by our R&D team stands in the leading position in LiFePo4 batteries and fuel cell batteries in China
var _gaq = _gaq || [];
_gaq.push(['_setAccount', 'UA-24517787-1']);
_gaq.push(['_trackPageview']);
(function() {
var ga = document.createElement('script'); ga.type = 'text/javascript'; ga.async = true;
ga.src = ('https:' == document.location.protocol ? 'https://ssl' : 'http://www') + '.google-analytics.com/ga.js';
var s = document.getElementsByTagName('script')[0]; s.parentNode.insertBefore(ga, s);
})();